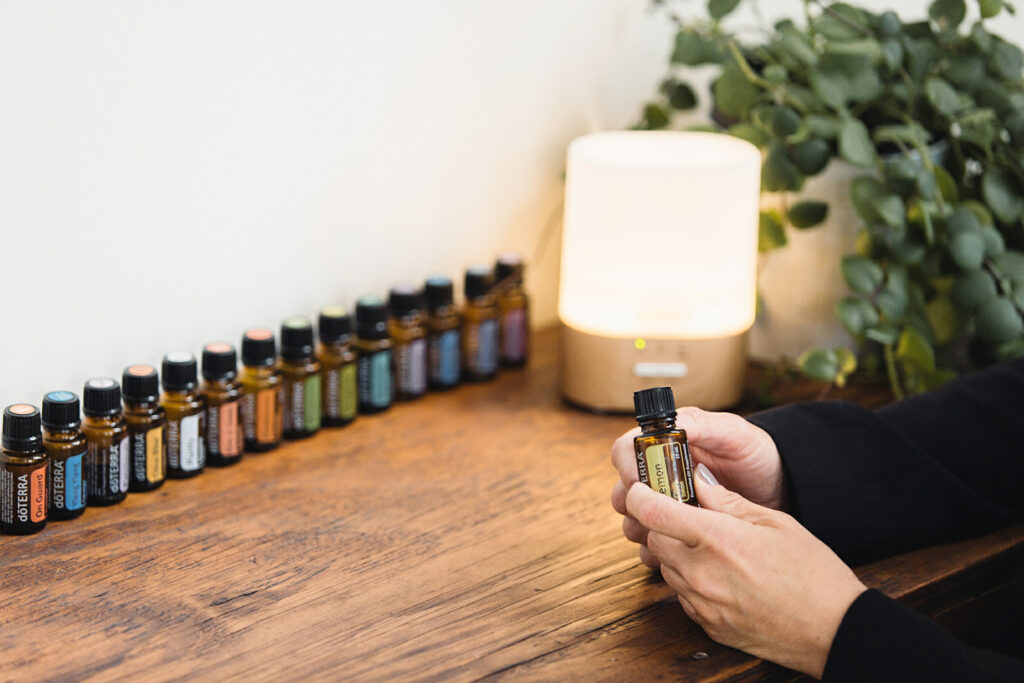 Essential

Oils
Although her health was deteriorating, Kennethia Shalon didn't understand what was wrong or how to feel better. While doing research, she started learning about essential oils.
"I was intrigued enough to get a starter kit that included the top ten essential oils such as frankincense, lavender, peppermint, lemon and the Digestive blend. Almost immediately after beginning to use them, I felt better and felt my life coming back. I was, and am still, absolutely amazed at the profound effect they had on my body and my spirit," she says.
Not content with keeping the transformative powers of essential oils to herself, she now provides complementary wellness consultations to help others promote optimal physical and emotional health and wellness.
Her collaboration with dōTERRA allows her to offer more than 100 different types of oils, some of which are rejuvenating and refreshing while others are noted for their calming and soothing properties. There's an incredible range of oils and the results they provide.
During a one-on-one consultation, she discusses with an individual the issues she or he is facing. Sometimes the problems can be multi-faceted. Whether simple or complex, they deserve and require personal, compassionate and thoughtful attention. Once she determines a person's needs and goals, she suggests oils that would be most beneficial. Group consultations are also available and are the ideal way for friends to gather with her to learn about the properties and benefits of essential oils. They, too, are a complimentary service.